Spain is the second largest wine producer in the world and produces quality wines at great prices. Its red wines are more well known, especially red Rioja wine; however, Spain also produces fantastic white wines. So, if you are more of a white wine drinker or looking to try more Spanish wines, there are lots of great options. Spanish white wines are fresh and fruity, with the best white wines grown in the north-west of Spain.
Albariño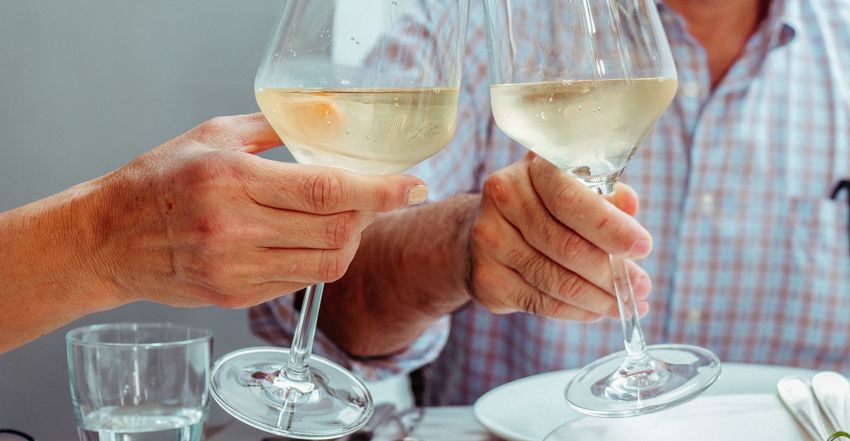 Albariño is probably Spain's best known white wine and with good reason. It is made in Rias Baixas in the north-west of Spain. Albariño is a crisp, refreshing wine with citrus (apple, grapefruit, pear), melon and ripe stone fruit (apricot, peach) flavors. It is a dry, medium-bodied wine with medium alcohol levels (12%). It is usually unoaked, but some are oaked creating more complex and structured wines.
Fourteen grape varieties are permitted in the Rias Baixas DO, but the Albariño grape represents 96% of all plantings. Other varieties include: Treixadura, Caiño Blanco, Torrontes and Godello.
Verdejo
The Verdejo grape variety is grown in the Rueda region. It was generally used to make Sherry, but in the 1970s and 80s it was revived as a white wine.
Verdejo is light-bodied with medium to high acidity. It has citrus (lemon, lime, grapefruit), melon and peach flavors. It is also made in a richer, creamier style where the wine has undergone lees stirring or is oak aged.
Wines labelled Rueda Verdejo must be 85% Verdejo, but are often 100% Verdejo. Wines labelled Rueda must be 50% Verdejo with the remainder usually Sauvignon Blanc or Macabeo.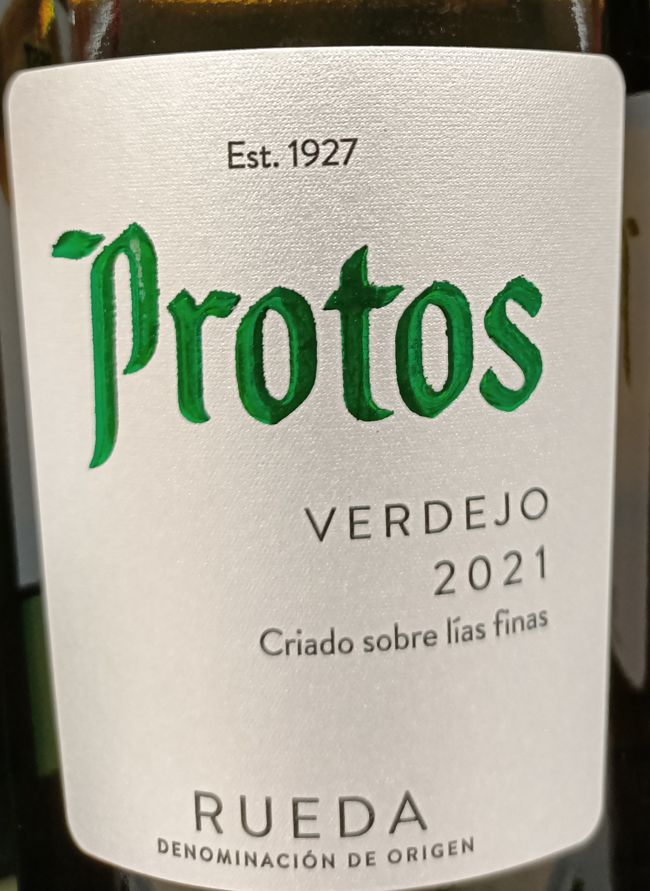 White Rioja
White Rioja can be made with nine approved grape varieties: Viura (also known as Macabeo), Malvasía and Garnacha blanca, Maturana blanca, Tempranillo blanco, Turruntés or Torrontés, Chardonnay, Sauvignon blanc and Verdejo.
Viura is the most widely planted variety by far (70% approx.) Viura is a refreshing, light-bodied white wine with citrus, fruit and floral notes.
Traditionally, white Rioja was aged in barrels, but today winemakers focus more on producing fresh, fruity easy drinking wines.
Foreign white varieties (Chardonnay, Sauvignon blanc and Verdejo) cannot be the predominant variety in white Rioja wine.
Cava
Cava is a sparkling wine (white or rosé) from Spain. The word 'Cava', which means cave or cellar, comes from the early days of Cava production when caves were used for the preservation or aging of wine.
The Macabeo, Parellada and Xarel·lo are the most popular and traditional grape varieties for making Cava, producing a balanced and fruity sparkling wine.
It is made using the traditional method. The traditional method is the same process used in the Champagne region of France to produce Champagne.
Cava is produced in varying levels of sweetness, ranging from dry to sweet.
Godello
The Godello is grown in the north-west of Spain. It is a crisp, dry, light-bodied wine with medium acidity. It has citrus and subtle stone fruit flavors. Fuller-bodied, creamier styles are also made by lees stirring or ageing in oak.